Linda picked me up from work and we headed straight to Kauffman Stadium for "K-State at the K" night. Everyone with special tickets received a special ball cap with a KSU PowerCat on the side and Royals written in purple across the front. By arriving at 5:15 (for a 7:10 game), we assumed we'd be pretty close to the front of the line for the special entrance (where the ball caps would be given out). We were surprised that there was already a pretty long line. However, it moved at a decent pace once the gates opened at 5:30.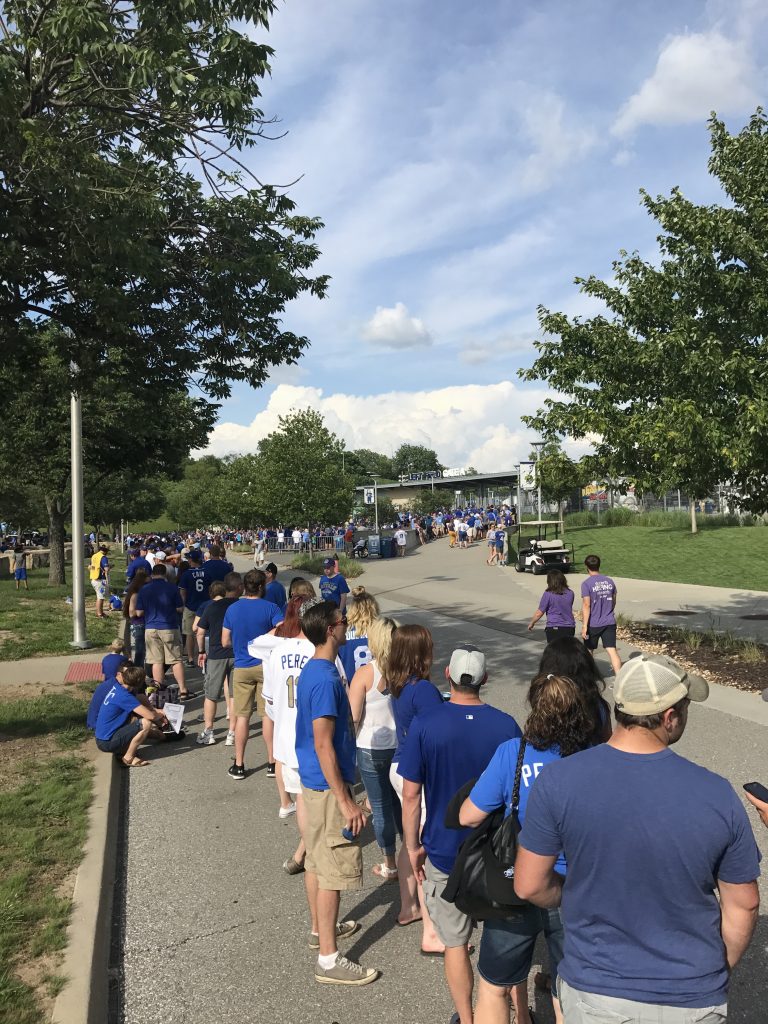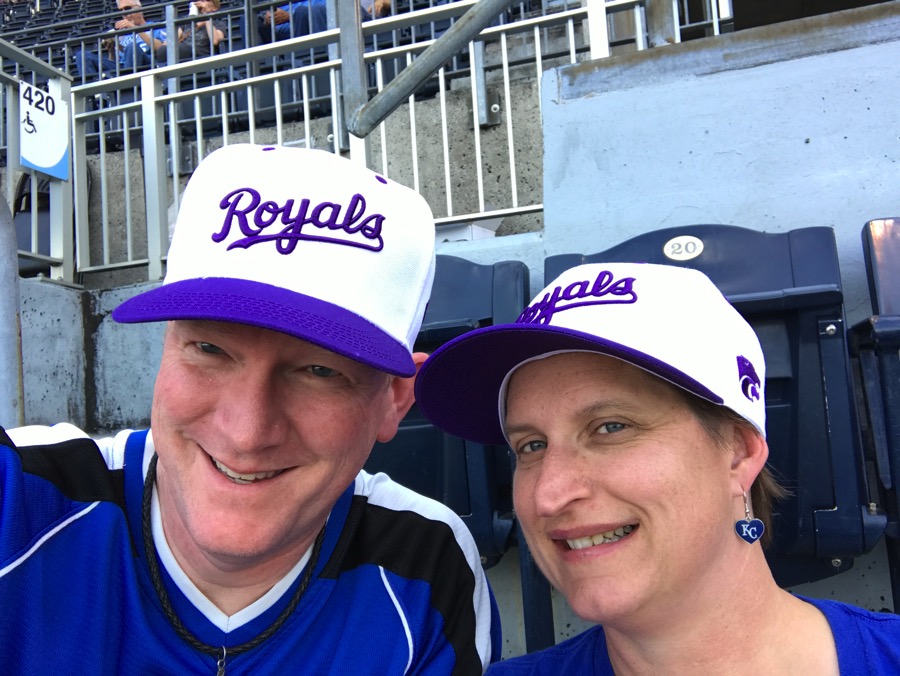 Upon entering, we were given our ball caps and we searched out dinner as it was also "Buck Night" – hotdogs for only $1. These aren't gourmet hotdogs, but they're tasty and filling (and cheap for food in a MLB stadium). The opportunity to have honey mustard with the addition of sauerkraut, onions, and jalapeño peppers made the hotdogs that much better.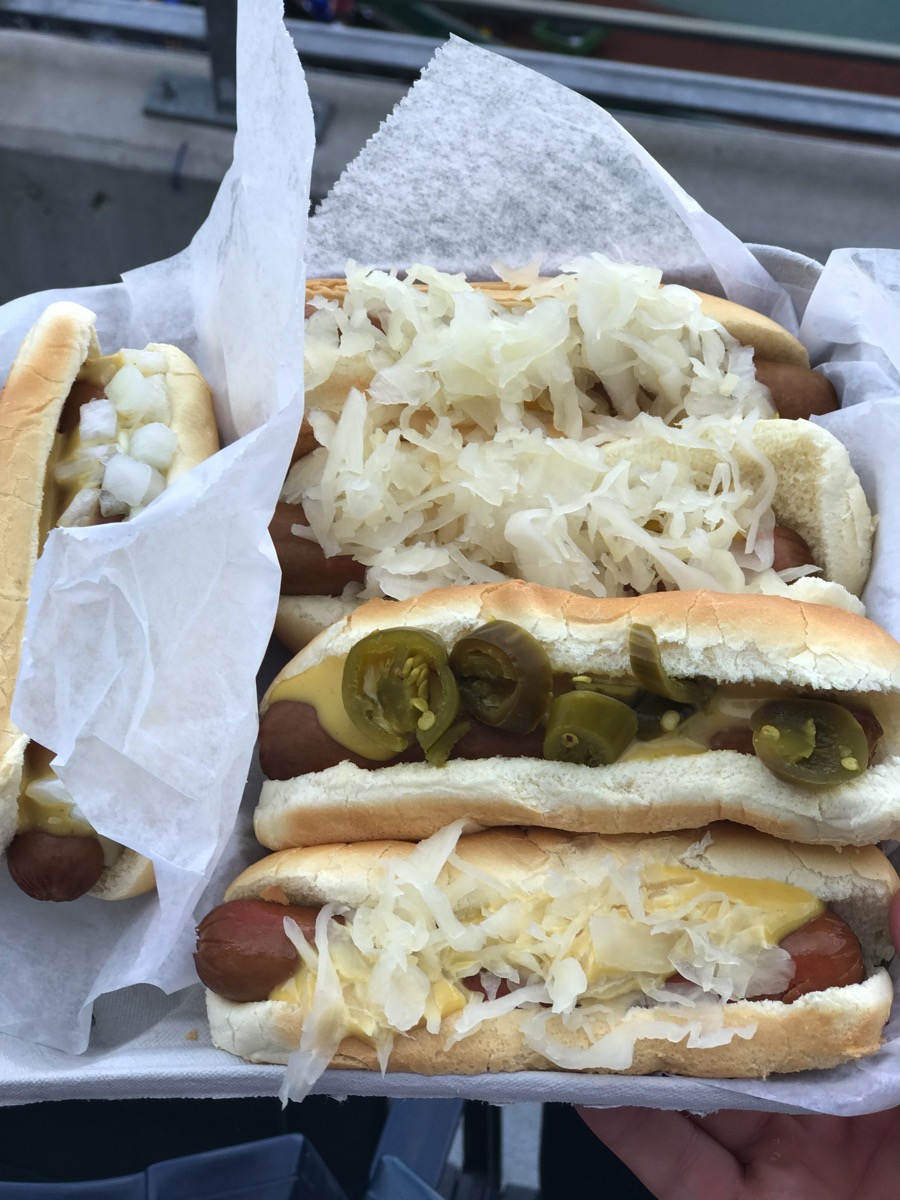 A cold beer goes well with hot dogs – and the beer I love to get when at Kauffman Stadium is a local Boulevard Tropical Pale Ale – refreshing, hoppy, and fruity!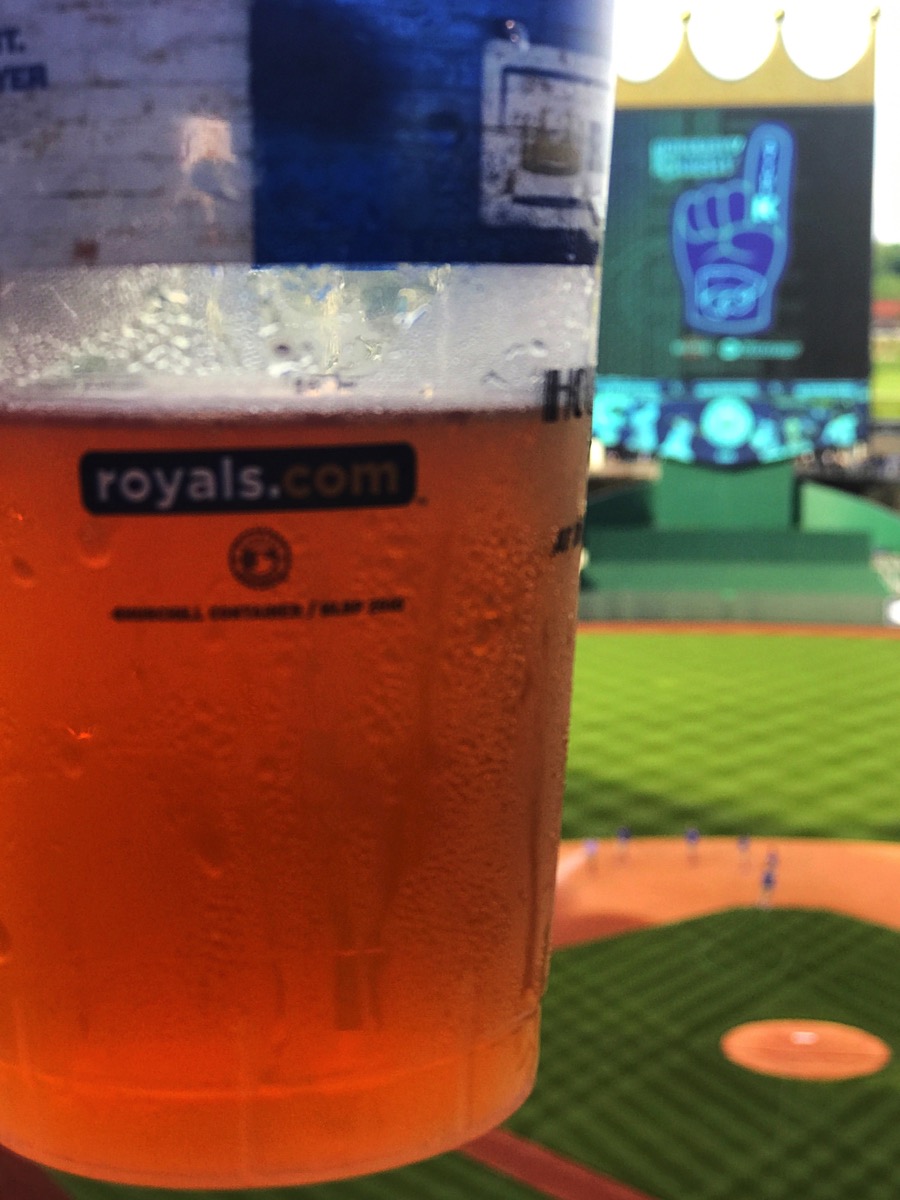 The National Anthem was performed by a trumpet ensemble from Kansas State University and Willie mixed it up with Sluggerr.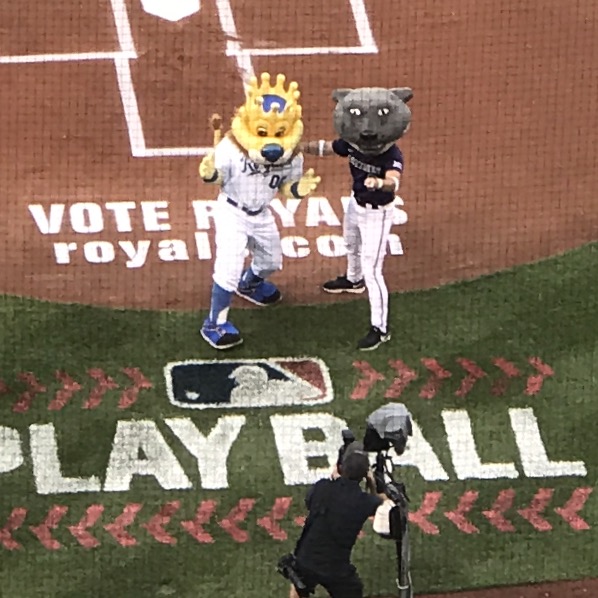 The game was a good one. Very little offense, but amazing defense. The Royals turned at least 4 double plays in the first 6 innings (I didn't keep track after that). The Royals finally started adding some offense late in the game, including a home run by Moustakas in the 8th inning. The final score was 4-0, but most cool was that Vargas pitched the entire game. One doesn't get to witness that much in these days of modern baseball and carefully watched pitch counts.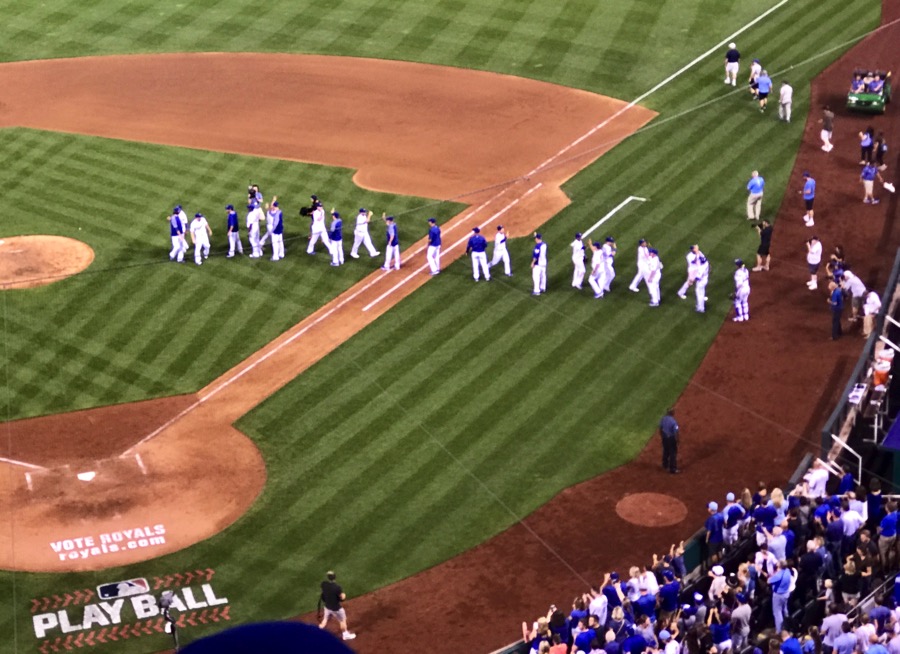 The day was "National Doughnut Day" and neither Linda nor I got a chance to get any doughnuts, so we did the next best (and maybe better) thing – we got funnel cakes. So amazingly delicious.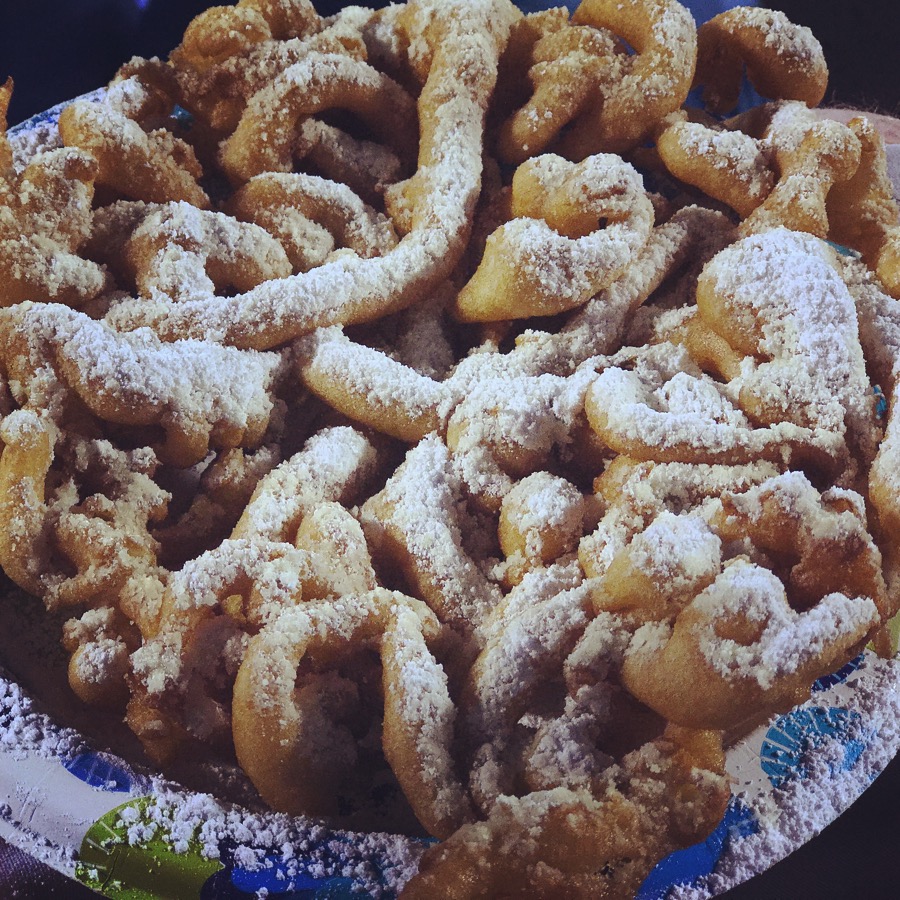 The night was finished off with fireworks – a fun Friday Night activity after each of the Royals home games. Fireworks are a whole lot more fun when you've just one the game.